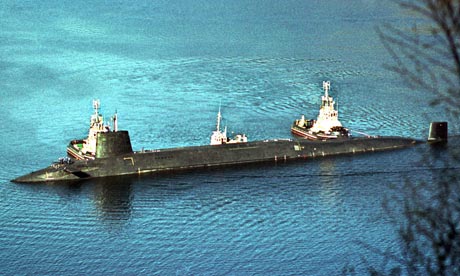 The Guardian reports
that the two parties in the United Kingdom's coalition government are split on the issue of whether to replace Trident, the submarine-based nuclear deterrant which at the moment consists of aging submarines which will reach the end of their lives soon.
It's estimated that replacing the subs will cost £20bn ($32bn US) to replace, which to put things into perspective is about four times the government funding given to universities each year, at least before the higher education reforms.
The Liberal Democrats in the coalition government are generally pacifists and believe we don't need nuclear weapons in this day and age, while the Conservatives think it's necessary for national security. This kind of dispute was certain to arise in a coalition between two parties on opposite sides of the political compass.
Personally, this blogger would argue that nuclear superweapons will never be used again as long as there's a country which can fire back, although with the threat of extremists its probably wise to maintain some level of deterrant.
I'd like to hear people's views on nuclear weapons in the comments.