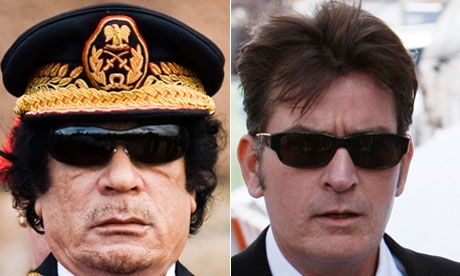 In the Guardian today,
see if you can tell the difference between recent quotes from the actor and the controversial dictator (
still
clinging on to power).
Who compared themself to the Queen of England, and who said 'Your face will melt off and your children will weep over your exploded body'?
As an Englishman I do have to apologise for our dearly loathed Prime Minister who is currently on a tour of the Middle East with the intention of selling more British weapons to various dictatorships. Sorry, the rest of the world.